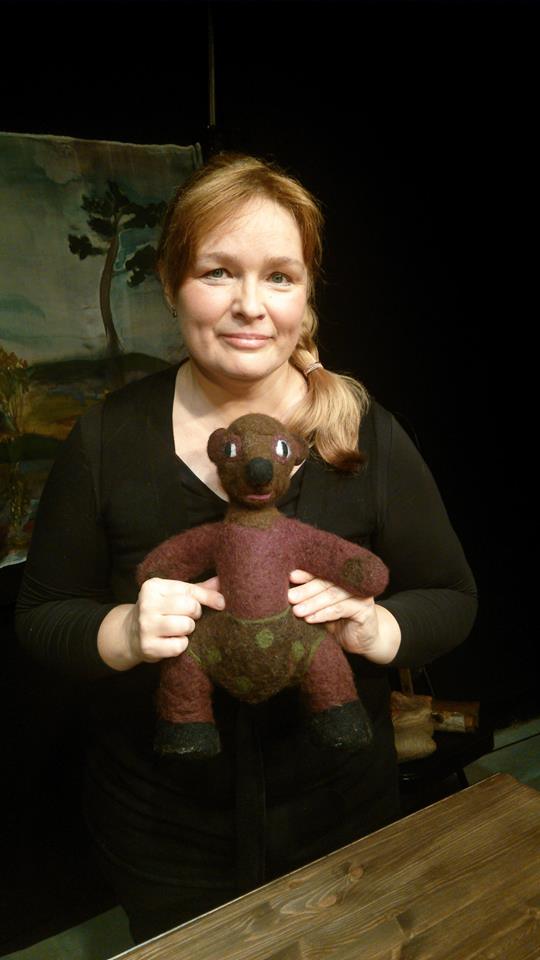 Half a year ago our puppet play "The World of Old Barney" was stolen. We had just arrived from a successful tour in Germany and Denmark, given a performance in Tartu and were preparing for a small tour near Tallinn. But at night, the puppets, decorations, sound and lights equipment was taken from the theatre's car.
The name of our puppet theatre is First Hand Theatre and in the video you can see Külli Palmsaar talking about the play that we no longer have. We are asking your help to restore it.
We need 4000 EUR to restore the play, part of it will be for recreating the puppets by our artist Gea Sibola Hansen and the other part for buying new technical equipment.
First Hand Theatre are: puppet and drama actress Külli Palmsaar and director-technician Hans Hartvich-Madsen.
Donations are accepted by PayPal.
Let's bring "The World of Old Barney" back to life!
For et halvt år siden blev vores forestilling Rehepapps Verden stjålet. Vi var lige kommet tilbage fra en vellykket turné i Tyskland og Danmark, og havde lige spillet forestillingen I Tartu og skulle til at spille lidt uden for Tallinn, men den blev stjålet lige før denne miniturné.
Dukker, dekorationer, stativer, lydanlæg og lamper blevet om natten stjålet fra vores bil.
Vores teater hedder First Hand Theatre og i ser Külli Palmsaar fortælle om forestillingen som vi ikke mere har, men som vi håber at kunne reetablere med Jeres hjælp.
Vi har brug for 4000.- Euro, og vi har aftale med vores billedkunstner Gea Sibola Hansen, at hun nok skal kunne gøre det så billigt som muligt, så der også bliver råd til teknik.
First Hand Theatre består af dukke- og skuespiller Külli Palmsaar og undertegnede Hans Hartvich-Madsen, der er instruktør og tekniker på forestillingen.
Penge kan kun overføres via PayPal fra DK, men alt det står i teksten.