Since 2015, Indian filmmaker Varun Trikha has been trying to discover what does it really mean to be a Seto. As we know Setos are an ethnic minority at the Estonia-Russia border. But what lies at the heart of the Seto identity beyond its geo-political existence and mainstream cultural representations?
As Mahatma Gandhi had once put it, "A nation's culture resides in the hearts and in the soul of its people", the upcoming film Läinud on Jäänud aims at listening to the Seto heartbeat amidst all the noises and gaze into several layers of its translucent soul avoiding every magnificent distraction. Such kind of treatment of the story of Setos speaks about the human cultural identities and their vulnerabilities at large, rendering the story of the Setos and that of Estonians a global one and yet very unique in its own right.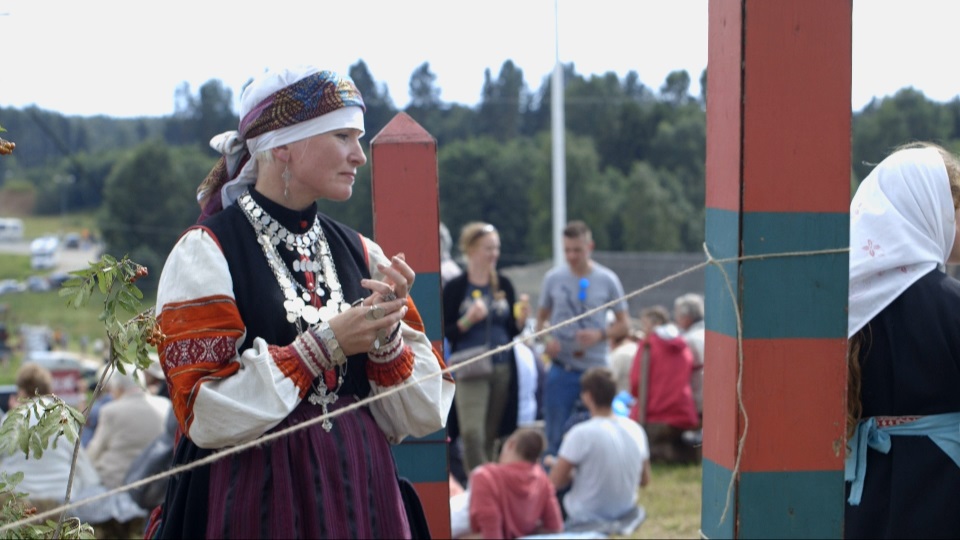 It's unquestionable that like most cultures the Seto culture is very dynamic in nature. Like a river, it might have lost some minerals while swiftly flowing through the terrains of history but in its course of journeying through the landscapes of time, it has also gained several new minerals. To barricade it would be to transform a free flowing eloquent river into a stagnant puddle. But a river must remember the banks it has flown through and the lives it manifested and nurtured, and this is exactly what the protagonists of our film are engaged with.
Läinud on Jäänud is a story of three Seto individuals who in their own unique circumstances juggle between the exigencies of modernity and deep echoes of a cultural past. Stuck between these two competing worlds, they find a middle ground in their dreams through which they understand and express their innermost feelings and fears.
 
We are very grateful to those kind souls and institutions from Setomaa and elsewhere with whose support we have managed to develop this film project up to this day. However, in order to continue, we need your help. We need to bring back our director Varun Trikha from the historic Indian capital Delhi to the land of Setos this winter for something which is going to decide the fate of this film project - in order to make this film a reality soon, we need production support from the national and international film institutions, for which, we need to bring Varun Trikha back to Setomaa to create a long and high quality trailer of the film for commissioning editors.
Will you help us bring Varun back to his beloved Setomaa and play a critical role in making this very important film a reality soon?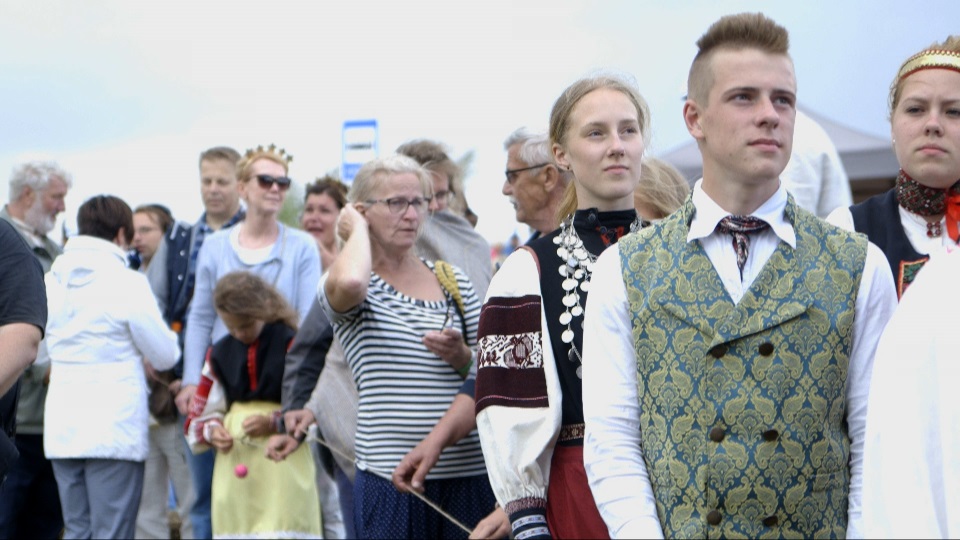 DIRECTOR's WORD
 
My grandfather who died when I was very young used to write and recite to me poems in a language I could barely understand. But he always explained these Urdu poems to me in colloquial Hindi. I still vividly remember his acute observations about the human condition. I can almost touch his fears, his hopes and his desires which he thoroughly acquainted me through these poems.
But I feel perplexed when I realize that he never shared with me anything about India's bloody partition which he had witnessed with his own eyes. In some ways this partition also divided the two languages he knew. I'll never know what he saw but I cannot forget that he saw something which he could not get himself to talk about. I never inherited the language of his poems but I inherited the loss of it, just like how many Setos have inherited the loss of the Seto dialect.
My grandfather's poems modulated the very way he thought and it concealed the ways in which he understood the world. Two years ago, I saw a dream of him singing a song from an old Indian film, "Don't look back…Please don't look back". With this deep sense of loss, I connect to the people from my film, whom I have known since 2015 and who try to reconnect to their Seto identities through dreams.
For me as a filmmaker, making a film in Setomaa is somewhat like building a bridge between its past and present. While memories lay a sturdy base for such a bridge, hope must grasp it firmly as its supporting columns. The purpose should not only be to connect two different points of time but also to stand in middle of them, in middle of this bridge, to behold where we were, where we are and where we are led.
 
Varun Trikha is a documentary filmmaker based out of New Delhi, India. He was trained as an ethicist at King's College London and as a nonfiction filmmaker at SACAC, India. His films have been screened worldwide including the prestigious Yamagata International Documentary Film Festival, Japan and have won awards including a best director award from the Indian Ministry of Information and broadcasting. His latest TV Documentary 'The Wall' was recently shown at Eesti Rahva Muuseum in a special program.
With an educational background in philosophy and cultural theory from Tallinn University, Karin Reinberg began as a producer in television, where she produced several drama series and various programs for almost 10 years. In 2005 she started her own film production company Revolver Film, and has produced a number of documentaries, features and shorts. Among the latest works there was also a music documentary about the mysterious nordic folk metal phenomenon "Heart of The Wolf", dir L.Paakspu, and a feature documentary about internationally acclaimed Russian film director Alexandr Sokurov "The Voice of Sokurov", dir. L. Kilpeläinen, (world premiere at Locarno IFF).