My name is Tiina Sööt and I am a performance artist. For a long time I've wished to work with people who are not connected with art or theater in their daily life. While moving between Austria and Estonia I have sensed the difference between these two societies regarding gender equality. And so I decided to ask real-life Estonian people if they have experienced gender discrimination and how do they perceive this problem.
People from different walks of life – Merike, a designer and media researcher, Anna-Liisa, the managing editor of a women's magazine, a drag-queen Andrus, an IT person Helen and a school teacher of life sciences Olev, share their experience with different aspects of gender discrimination. Viewers will see how their hypothetical neighbour, co-worker, friend or relative perceives the problem. Real Men, Real Women and Real Others tries to shed light on gender issues in Estonia by using personal stories which are presented on stage using both text and various performative tools.
With this performance, I don't want to present my own position or the opinions of experts, but to give a voice to real people. We need your support to make these voices and their stories heard on stage.Your donation is used to cover some of the production costs.
Gifts will be delivered abroad upon agreement. Every supporter will be mentioned in the program, Vabal Lava´s homepage and in facebook if desired.
Thank You!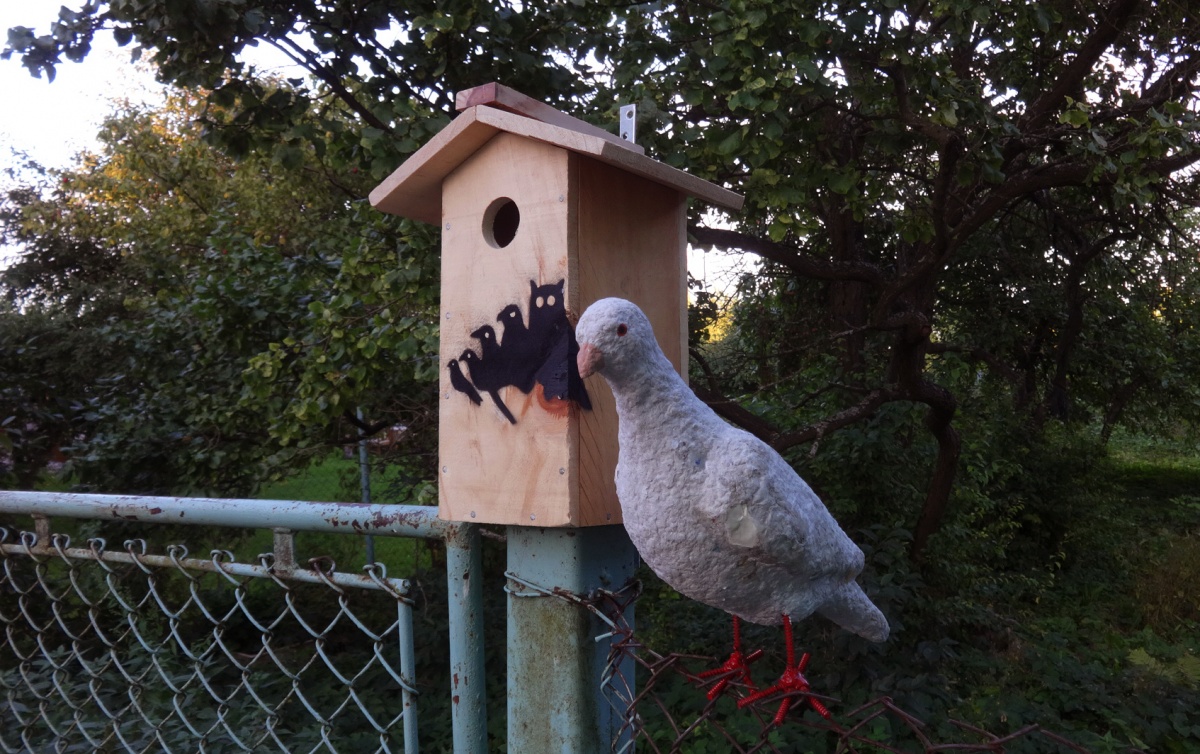 Performances on the 22., 23., 24. October and 9., 10 November 2015. Presented in the curatorial program of Vaba Lava.
Conceived and directed by Tiina Sööt; Text: Aet Kuusik; Stage design: Mai Sööt; Sound design: Eerik Kändler; Lightning design: Priidu Adlas; Vaba Lava co-production with Tiina Sööt and Kaie Olmre
On Stage: Anna-Liisa Reppo, Merike Kaunissaare, Andrus Tamme, Helen Vaher, Olev Südi
Duration: 65 minutes, no intermission Performance is in Estonian.
Tiina Sööt (1986, Tartu, Estonia) is a performance and visual artist working and living both in Vienna and Tallinn. She studied ecology and biodiversity (BA) and theatre research at the University of Tartu, performing arts at the Estonian Academy of Arts (MA) and performative art at the Academy of Fine Arts Vienna. She had an internship at brut Vienna as the artistic and production assistant of Oleg Soulimenko and at Künstlerhaus Mousonturm Frankfurt as a dramaturgy assistant. Since 2009, she has created several solo and group performances in various frames, including imagetanz (Vienna, 2013), Wir lassen es einfach angelehnt at VBKÖ (Vienna, 2012), Polymer Culture Factory Festival (Tallinn, 2012), NU Performance Festival IV (Tallinn, 2011) and Performance Laboratorium 3 (Linz, 2011). Tiina is currently involved artistically in a duo Sööt/Zeyringer and with a Romanian new media artist Ioan Cernei.
More information on the home page of Vaba Lava and on Facebook.