The campaign guide is in PDF format, please click on the image to open it.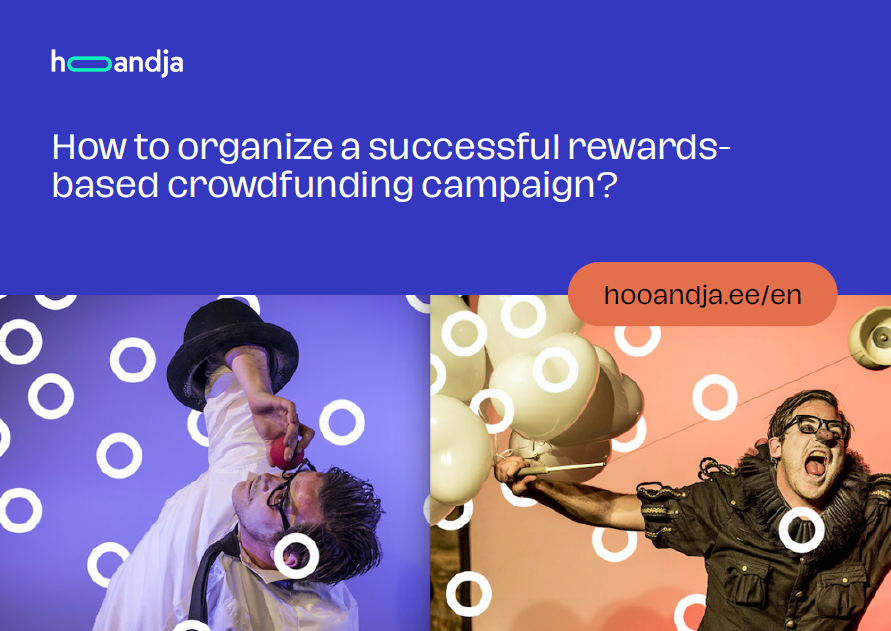 Read more
Anyone who's at least 18 years old can put their project up on Hooandja. You can represent yourself, or an NGO, or a business – what's important is that your project is creative, clearly defined and quantifiable and that the results can be shared with the public. (It's not possible to get funding for projects that are about activity support, seed capital, buying technical equipment or funding training trips. Political projects aren't what Hooandja's about either.) If you represent an NGO or business, any profit must be entered in your accounts and taxes paid on it.
Read more
Donator – Recipient – Tax liability
Read more
Hooandja is a crowdfunding platform where creative ideas can find support. It's designed for people who do creative projects and for those who want creative projects to be done. It's a place where people with ideas and those interested in backing them join forces to make interesting, exciting and original ideas a reality. The idea behind collective funding is to mediate support by uniting many supporters, since lots of small amounts make up one big one. Hooandja creates a useful environment in which exciting new ideas are generated and invaluable feedback is provided as the two sides meet.
Read more