There is a book that wants to be born – one that has been written on an ordinary laptop but the keys have been pressed with toes. I have started it twice but twice the script has flown to the higher spheres. This third time I do intend to finish what I have started, and so hopes our NGO TM Loovus as well.
The book is about the thoughts and feelings of a woman who happens to have special needs – just as she happens to have blue eyes, and who happens to look like me.
I believe my thoughts and feelings that will be honestly written down and shared will be an encouragement for quite a few people that happen to need it. Or simply serve to widen the readers' horizon.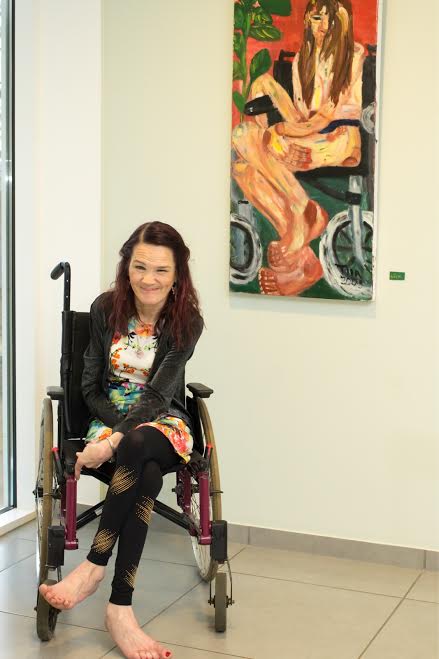 So far, I have published one book written by myself - "Do not beat me anymore" (2001), but in this new book I share my thoughts as a more mature, happier woman in her best age.
We are all special, and everyone of us has his/her special needs, just as every one of us has his/her ups and downs everyone will have to go through. Quite often we tend to concentrate only on the physical part – on our deprivations. We don't have guts to take a look into ourselves and find out that there are still a great many things we do have. If we don't have hands, it may well be that we have legs that we can use instead. For instance, use them to paint and to make coffee. What surely is there is the awareness of being a human being, a woman who has her worth and her ample worldview and who knows that all good things are hard to keep, and who still will not give up for then she would be finished. It would be so easy to be a woman who gives up. I believe and hope that I am not such a woman. I just don't know how to give up, or rather, I'm too busy to figure out how to give up. It is cool to live and to overcome my obstacles. The obstacles are meant for overcoming.
Everything and everybody can be loved in many different ways.
This book would probably never have been born were it not for those 20 years as a client of the personal assistant service and all my good personal assistants helping me physically and so making it possible for me to start climbing out of the depth of sadness towards the stars. That's why I wish to organize the presentation of my book on July 13th, 2019, in Kurepalu, Kastre municipality, in the "Priius" community centre, as part of the Personal Assistants' Day or the Golden Key Day that will be dedicated to one of the most important days of my life – 20 years of using the personal assistant service (PAS).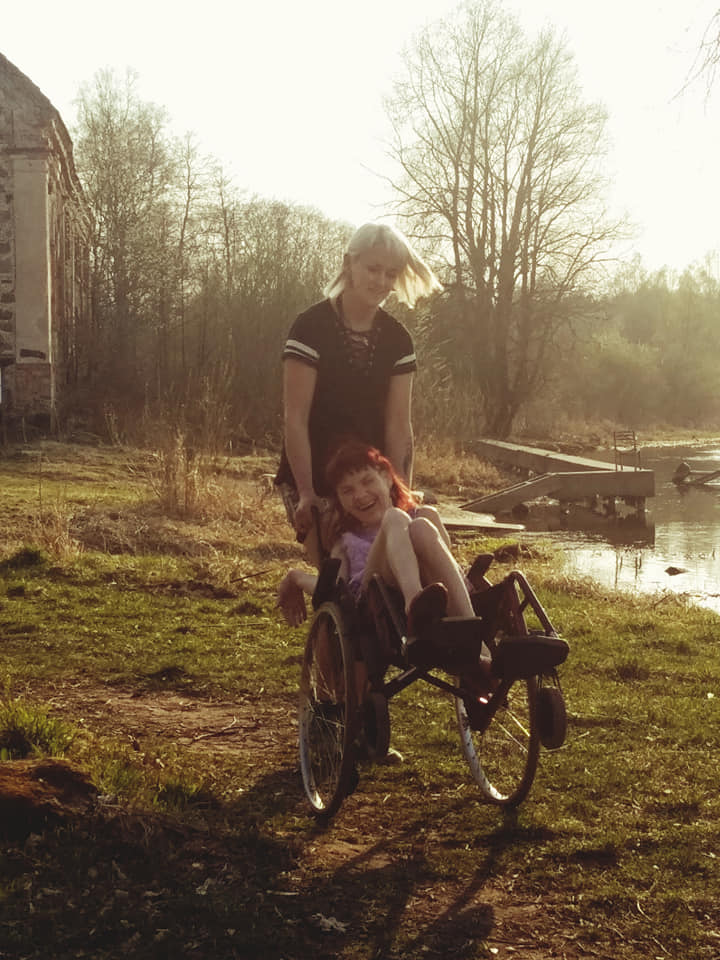 There are certain expenses that go with writing and publishing a book. That's why I ask you to support the publication of my book. From my part I certainly will do everything I can to make it all work out in the best possible way. The names of all those who will support and contribute to the publication of my book will be mentioned on my homepage/blog http://www.tiiajarvpold.ee/ together with my heartfelt thanks and there will also be gifts for them.
The book will be published both in Estonian and English so my friends and acquaintances abroad will also be able to read it.
 
One more thing – I asked a couple of people who are important for me, why this book should be written.
Kaupo Saue – a friend, a colleague, and a psychologist:
"Who else but Tiia can encourage people to move towards their dreams. And if not now, when – for Tiia has lots of experiences to share. Tiia has a great potential to be an example to show that many things we think of as impossible, are in fact possible. Such a message together with personal stories from real life is needed for not just people with special needs but for all those who balance on the border between self-confidence and lack of it."
Maarja Kaplinski, a friend for half my life:
"You should write that book for you have a message and experiences to share."
Piret Saar, a longtime neighbour and friend who even tried out being my personal assistant:
"Dear Tiia ... but I would ask you, why shouldn't you write that book? The first and main reason why you should do it: the world around and inside you that you have created with your own feet is so colorful – from the mousse-pink to the mystical dark black. The second reason: whether you like it or not, with or without your assistants' hands ... you look around in your own world and do your things with your feet. This is a different world – a special and exciting one. We ordinary people take it all for granted. But I like it that YOU have found a way to make yourself understood, and continue to do it. And that exciting "world" of your feet that has come into being thanks to your obstinacy is every bit worth of being written about. I am glad that you have that positive kind of stubbornness and obstinacy in you. But the most amazing thing about you that you might write about is that when one starts communicating with you, your special needs and your wheelchair just seem to cease to exist. NOW THAT'S THE REAL MYSTERY – I can't imagine how you achieve that ..."