Who are Kaspar Sula and Kaarel Alupere?
Kaspar Sula has practiced many different sports throughout his life. He started doing flat water racing when he was 15 and has really been focusing on it for the last 5 years. He made astounding  progress over a very short period of time, which meant that he was accepted to the Estonian National Men's team in 2014. Kaspar has lately been basically unbeatable in Estonia and he has also been nominated as the Best Estonian Paddler in 2015 and 2016.
Kaarel Alupere has practiced flat water racing for 12 years and has received medals since the very first season. He has been a part of the Estonian National Men's team since 2012. He has gotten a crazy amount of medals when competing in Estonia and abroad, and he has also received the title of the Best Young Athlete.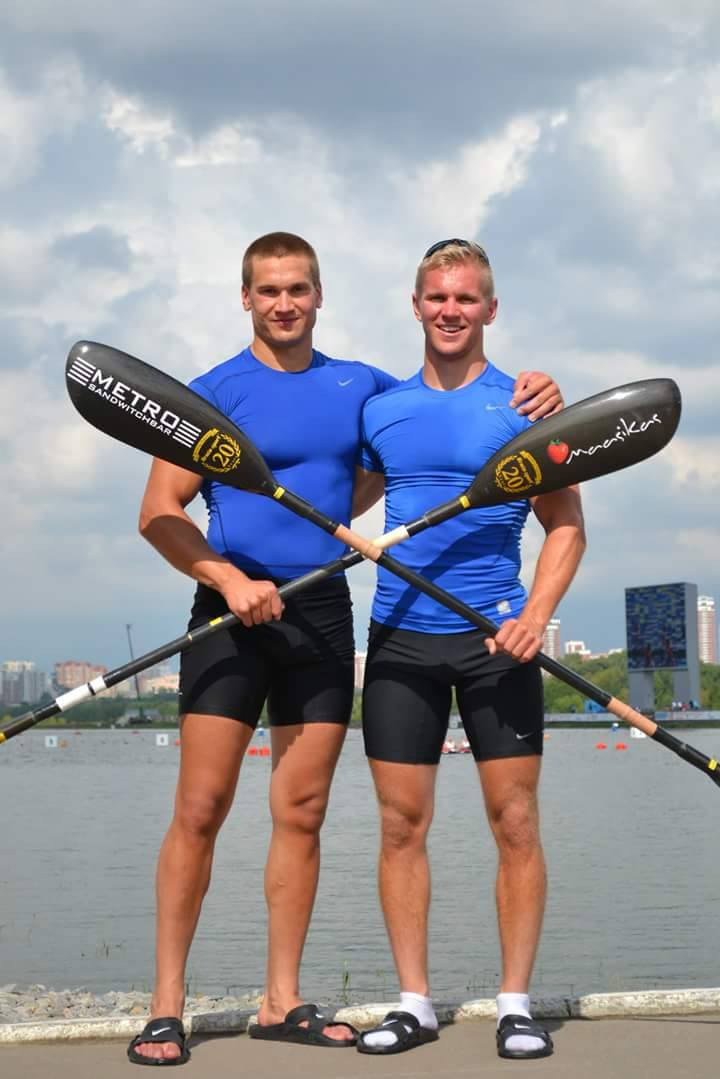 Why is this project necessary?
Let's make Estonia famous by helping Kaspar and Kaarel win a medal in the World Championships in flat water racing. The two fierce athletes have joined their forces in order to overcome every hardship and to fulfil their years' long dream. Paddling together in a 2-person kayak started out as a joke in 2014, but it quickly showed that this was the way to go. This year's goal is to work on the duo's dynamic and catch some medals in the World. The long term goal, of course, is the ticket to the Tokyo Olympic Games in 2020.
More precisely…
The season in flat water racing, and in any other sport for that matter, consists of 2 major parts:The  preparation and the competitions. During the preparation period, the athletes need to make strategically smart choices when it comes to working out, resting and nutrition. During the competition period, the athletes need to compare themselves to others in international races in order to get to know their strategies and to build some character.
This year's main goal is to win some medals in the European (July 14-16, Plovdiv Bulgaria) and the World Championships (August 27 Recice, Czech Republic). To do so, they need to do the following steps with the consequent ressources.
The cross country skiing camp in Estonia for boosting stamina, January 2017: 600€
The cross country skiing camp in Estonia (including the marathon of Tartu), January 2017: 800€
The paddling training camp in the South of Europe, March 2017: 2400€
ICF Canoe Sprint World Cup 1, Mai 12-14, 2017 in Montenor-O-Velho, Portugal: 2000 €
ICF Canoe Sprint World Cup 2) Mai 26.-28, 2017 in Szeged, Hungary: 1600€
ICF Canoe Sprint World Cup 3, June 02.-04, 2017 Belgrad, Serbia: 1400€
The paddling training camp in Estonia , June-July 2017: 600€
ECA Canoe Sprint Championship Senior, July 14.-16, 2017 Plovdiv, Bulgaria: 1600€ T
ICF Canoe Sprint World Championship, August 23.-27, 2017 Racice, Czech Republic: 2000€
Food supplements: 1000€
Monthly massage for muscle recovery: 500€
Paddling ergometer: 2500€ (www.kayakpro.com/speedstrokegym, www.paddlelite.de)
The whole budget: 17 000 € [Budget per team]

This represents the minimum annual budget for the boys. We hope to collect half of it with the help of of this platform. The rest will be bonus :) In addition to the money meant for our budget, the 9000 € also includes the commission fees of this platform as well as sending the gifs.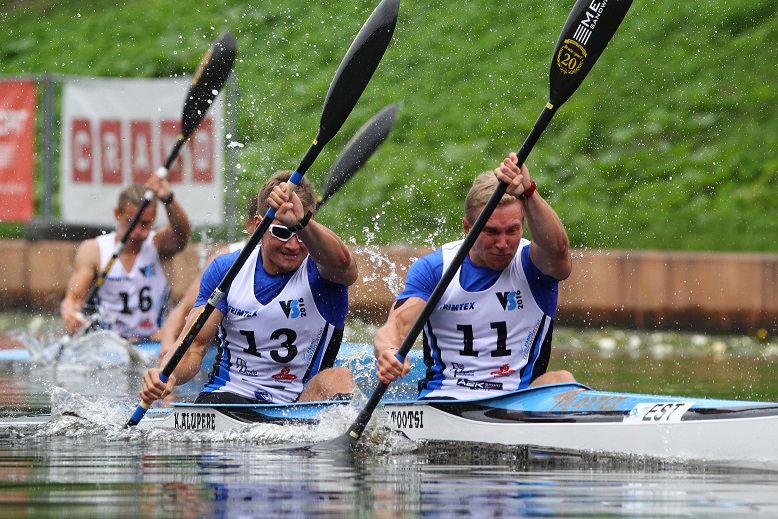 Kaspar and Kaarel have won an uncountable number of medals throughout the years. Here are some latest examples:
2016
Kaspar:
Estonian Championships: 1st (K1, K2 in 200m, K1 and K2 in 500m, K2 1000m, K4 1000m)**
The winner of the Estonian Cup series
Kaarel:
Estonian Championships: 1st (K2 200m, 500m and 1000m, K4 1000m)
Estonian Championships in Marathon: 1st
2015
Kaspar:
World championships: 11th (K2 500m)
European Championships: 8th (K2 500m, K4 1000m)
Estonian Championships: 2nd (K1 1000m)
Kaarel:
World Cup in Copenhagen: 6th ( K4 1000m)
World Cup in Duisburg: 11th (K4 1000m)
European Championships: 13th (K4 1000m)
European Championships: 8th (K2 500m)
** K1 = one person kayak, K2 = 2 person kayak, K4 = 4 person kayak
Click on the following link to get some more information on the achievements of Kaspar and Kaarel: http://www.sport24.ee/index.php?ac=otsinimidet&id=40214
and their everyday activities: https://www.facebook.com/KasparKaarelFanpage/