A glimpse of my first acquaintance with Kihnu is currently available on Visit Estonia website, I feel this is a nice introduction to understand even more why I decided to start this project.
 
The Story
This documentary project is my attempt, as a photographer, to document the way of life of new generations on the little Estonian island of Kihnu, located in the middle of the Baltic Sea. Without the strong friendships I have been growing with Kihnu people over the past year, leading this documentary project to an end would not be possible.
The island is stereotypically depicted in photos with old women wearing traditional garments, standing in front of their farms. But how long will this image remain? Kihnu is home to much more than a seasonal ballet of striped skirts and flowery headscarves, that fight bravely against time in a place where it's difficult to feel it passing.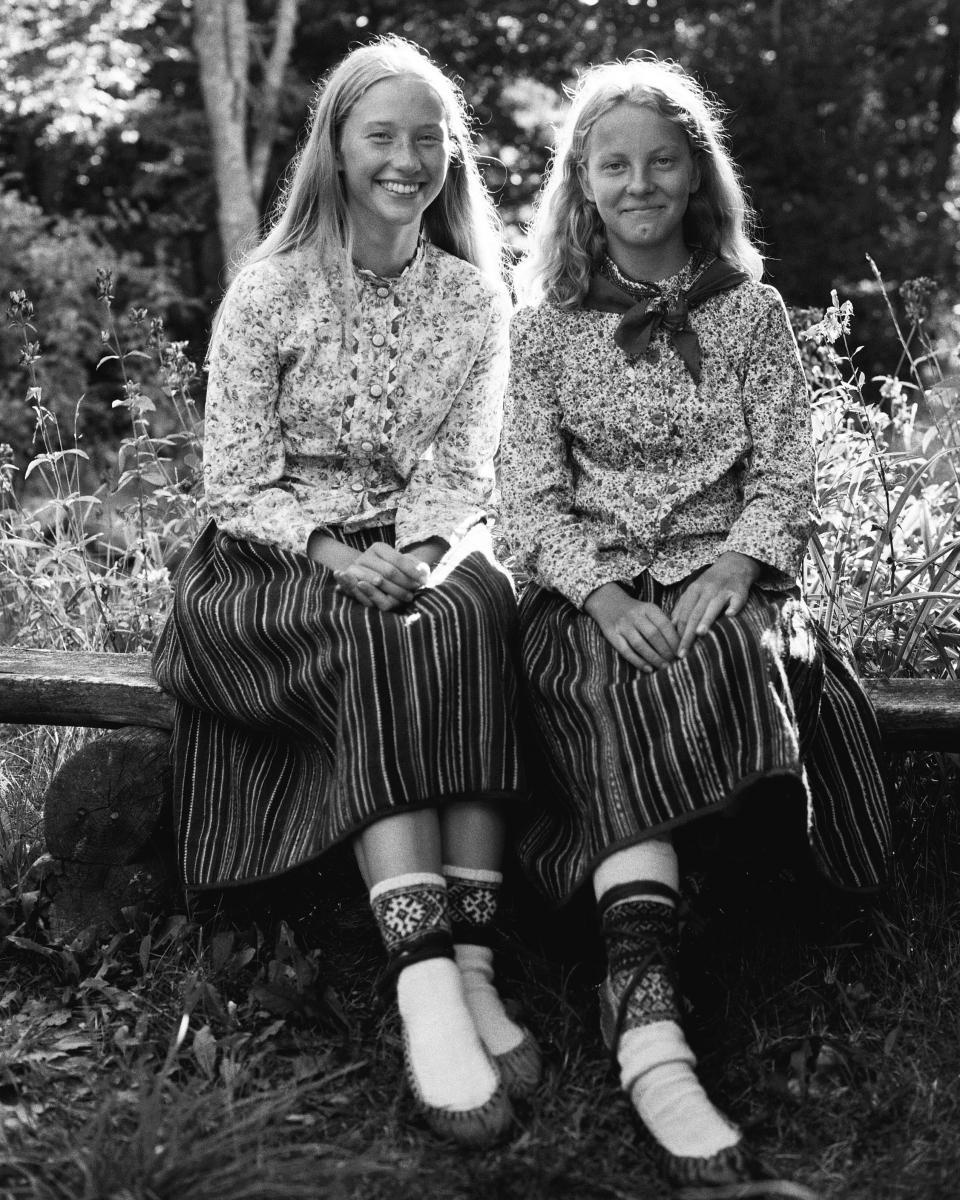 Young generations leave the island in search of a more stable life and the old traditions are getting lost. For example, very few people still hunt seals when the season comes. Only one old man on the island is still making pastlad - ancestral Kihnu leather shoes - and most of the traditional items, like mittens and kört (a striped skirt) are handmade by older generations.
How can younger generations preserve this heritage, classified by UNESCO as a Masterpiece of Oral and Intangible Heritage of Humanity? How are they balancing their life between the modern fury of the mainland and the protection of an ineffably rich heritage? Those young souls, who I consider more than just friends or acquaintances, are also the last and only hope to save this unique culture. Gaining enough trust to reach their intimacy is harder than it sounds. Shyness is omnipresent, and the fear of seeing this patrimony disappearing is greater still.
However, I could never define myself as the only ambassador in this mission and it is only my infinite love for this island and its people that gives me the feeling that this shrouded face needs to be shown, with my own personal arsenal: a load of rolls of film and a camera.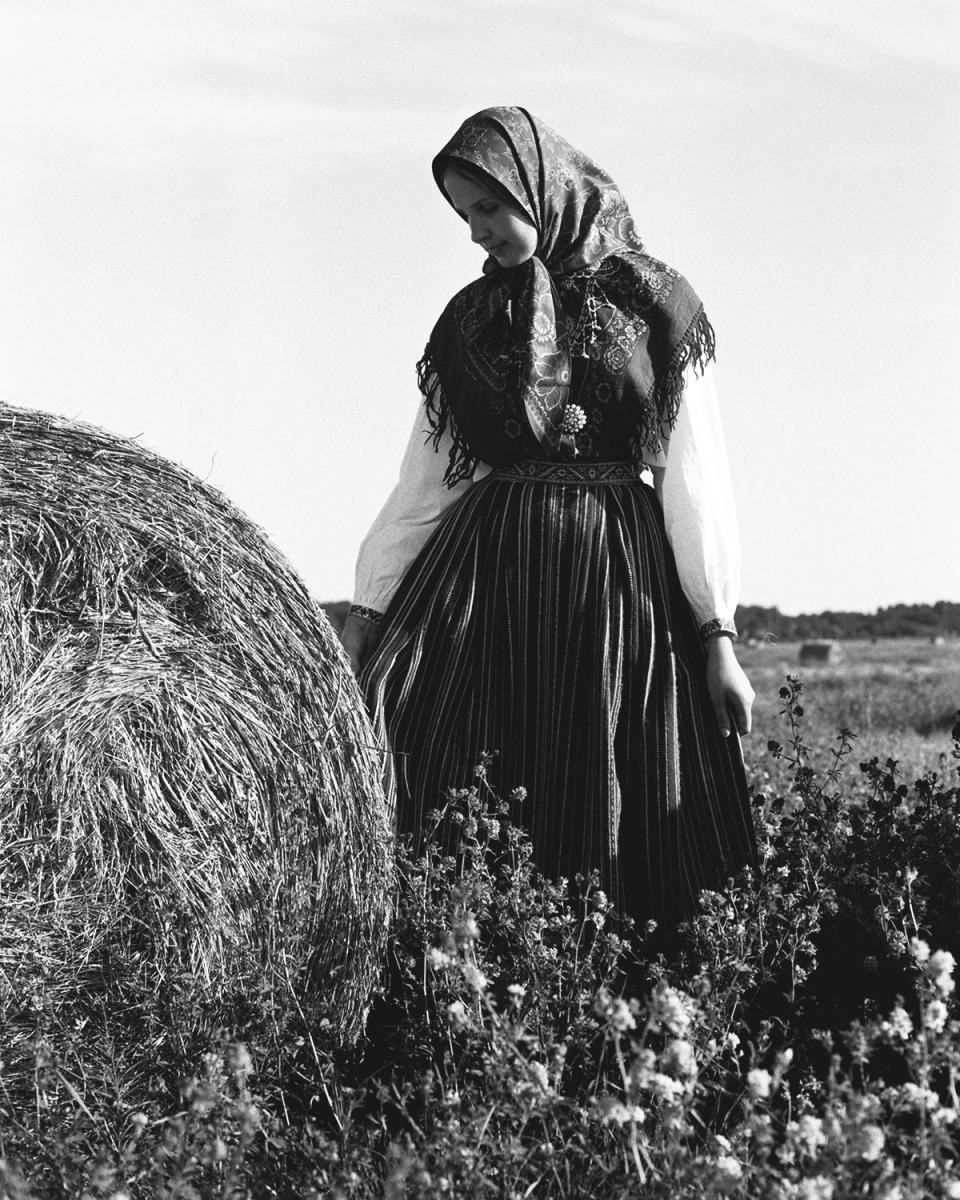 P.S. All of those images are part of my experimentation and will not feature in the final project. However, the stories behind those faces are valuable and can't be neglected in the process. Also, the title is provisory and may be subject to change depending on the final result of this journey.
 
The Challenges
This project will be shot entirely on film to immortalise an important moment in Kihnu history with as much spontaneity as possible.
The whole process will be carried out by myself, from film to photo paper. To reach this goal, I will need your help. After experimenting for months, I feel the best balance is to shoot in medium format, concentrating more on the people in the photographs and giving them more space to express themselves. I will shoot during the whole year as much as I can be in Kihnu, it is rather a long term project that implies a constant work going along with everyday Kihnu life as I did for the last 11 months.
Essentially, I want to restrict myself from creating kilometers of film on which I should decide how things should look, spontaneity is the key word here. One thing I learnt from fashion is that less is always more.
The money raised will be used to buy a medium format film camera, as well as the necessary chemicals to process negatives from development to enlargement (regarding enlargements, some of them may end up in your mailbox).
I have the support and encouragement of the Juhan Kuus Documentary Photo Centre in Tallinn and its curators who believe in the project and have offered me access to the centre's darkroom.
For the first time in my life, I'm not working for a fashion house, but I hope you can give me the same trust that all of my clients have shown during previous years. All contributions will make a big difference and I could not be more thankful for your help and interest in this project. Hoping to see you at the exhibition in just over a year.
Many thanks to Hooandja for hosting this funding.
 
My work can be found here: https://www.instagram.com/arnaudlafeuillade/