The short film "LOVED" will be created by a professional team without the support of funds. Duration of the film is 20 minutes.
 
About the film:
Love can be different, everyone understands it in its own way, but when a person meets his/her soulmate, one never makes a mistake that it is true love. Not everyone may get to know it, but everyone dreams about it.
True love, which is born long before current life and carried through many lives, is not easy. It carries a load of past vows, obligations and resentments. Therefore, quite often, soulmates cannot be together. Experiencing a strong craving for each other they are afraid of the pain and frustration that they might have experienced in past lives.
The film "Loved" is about a story where one soul is ready to work through traumatic experience, and the other is not ready. One person is ready to accept and forgive, and the other does not believe in the concept of reincarnation.
The film is a kind of therapy where it's important to say: be not afraid of complicated relationships, work on them, be patient and you will know yourself better and will get to feel the depth of true love.
Past lives in the film will be shown through animation, which gives more opportunities for interpreting different epochs and heroes.
 
Story:
After the premiere of her stage production, Anna meets Maxim. They both feel that they have known each other for donkey's years. They begin to socialise, but the development of their relationship is complicated. Anna gets to a psychologist - regression practitioner, where she learns that her problems lie beyond this life. Anna agrees to undergo a regression therapy session, during which she remembers that she and Maxim have met in their past lives and swore to love each other forever. In the present life Anna once again tries to fulfil her promise.
We think that our film will help to be more attentive to the people we meet on our way; and to love, which is not always mutual and happy.
 
What is already done:
Script is written, team assembled, locations chosen, storyboard made, director and costume designer working on the costume sketches.
 
The money is needed for:
We invest our money in production, so we have part of the budget already. Now we are looking for sponsors in order to realise our further plans.
If we collect 1,500 euros, the minimum that we need, we can:
Rent camera equipment and light;
Pay for rental facilities;
Pay transport;
If we collect 3 500 euros, we will be able to realise our plans with the least amount of compromises, both in technology and locations, and in post-production.
 
When the audience will see the film:
The first (closed) screening of the film will be this summer at the ARTIS cinema only for those who support the film. In the open access the film will appear after the festival promotion, in the second half of 2020.
We will be grateful if you find an opportunity to support our film! Choose a reward that you enjoy!
 
Thanks for the support!
See you at the closed screening! ;)
or on a film set.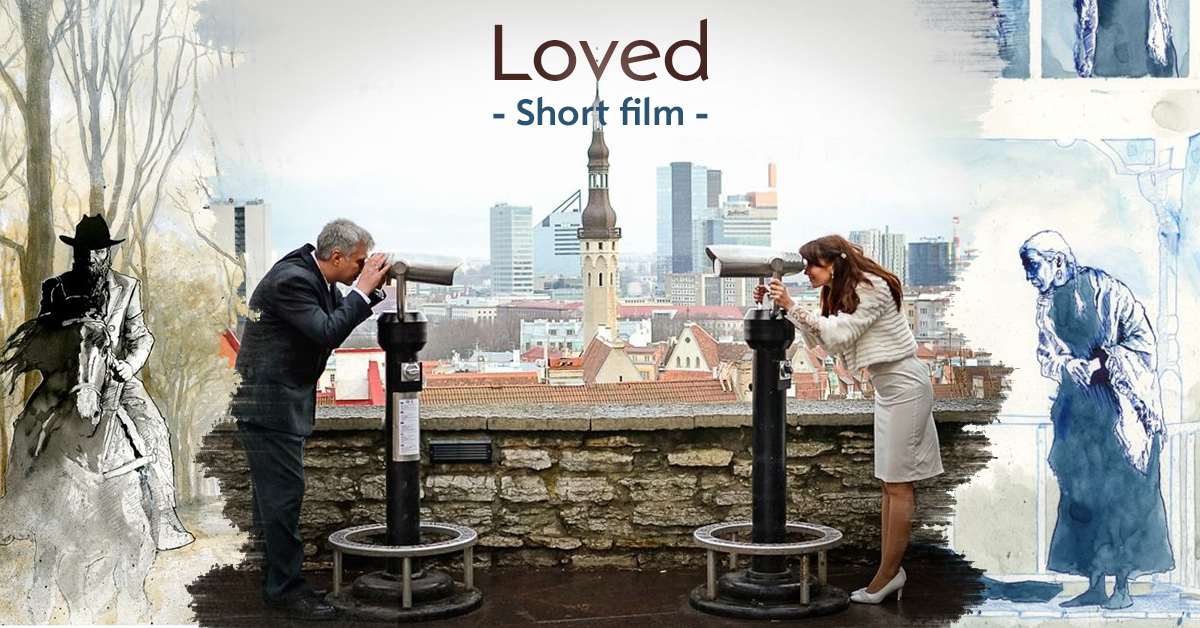 Our team:
Actors:
Аnnа – Natalia Dymchenko. Graduated from GITIS. The actress of the Russian Theatre since 2007.
Маksiм – Eduard Tee. Graduated from the Viljandi Academy of Culture, actor of the Russian Theatre.
Director and screenwriter- Natalia Machenene
Studied Directing and the Theory of Light at the A. Mitta Film School (Moscow) and screenwriting at the Snegiri Film School (Moscow). The film "Loved" is her directorial debut.
 
Thanks for the support!
 
Additional information:
https://www.facebook.com/ShortFilmLoved/
or by phone: +372 53 415 169