Hello, dear Kickstarter!
MandoTrio is a group of three young mandolin players who play traditional music and their own compositions. They started out in October 2016. In the spring of 2018 they released their first studio album, titled "Ilma sünnib", which was nominated for the best debut album in the Estonian Folk Music Awards.
MandoTrio is about to finish their second full length studio album. The new album will be different from the previous one, because three songs on the album have featuring guests. "Hakkame mehed minema" with RIFFARRICA and "Nõuan linnurahu" with Silver Sepp have been previously released as singles. In addition, one of our older songs, "Ängri böörds" will be remade and performed with a rock band. 
Now we only need your support to finish off producing the album. The support from Kickstarters will be used to fund the following expenses: sound design, reproduction and album art. With Kickstarter you can pre-order our physical CD, in addition the band's merch T-shirts and fabric bags are available. The presents can be received via mail service, by coming to our CD presentation concerts or some other suitable method.
The album will be released in July, the presentation concerts will be on 25th and 27th of July in Viljandi Folk Music Festival and in October there will be an official album tour in Estonia.
See you at the concerts!
Keep an eye on us!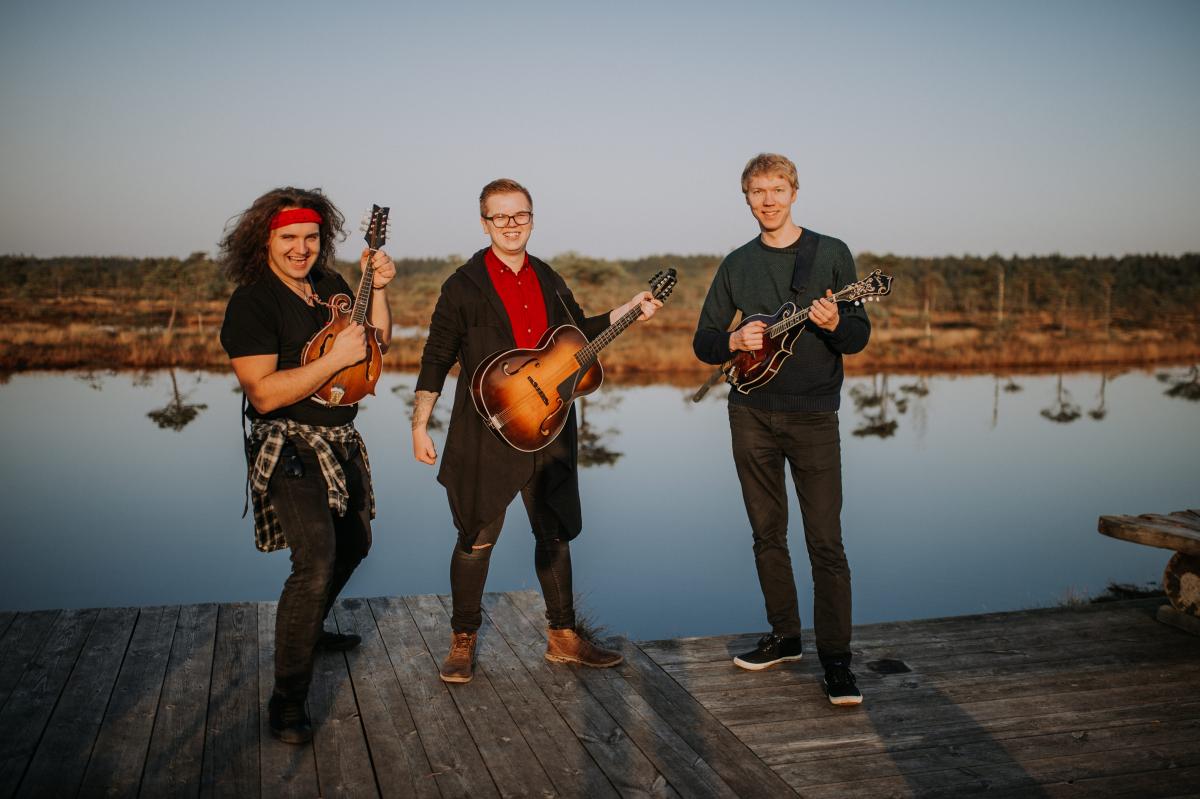 MandoTrio consists of:
Hans Mihkel Vares (mandolin, vocals)
Kristjan Kuusmik (octave mandolin, vocals)
Tanel Sakrits (mandolin, vocals)
Arrangements: MandoTrio
Recording: Jose Diogo Neves
Mixing: Jose Diogo Neves
Mastering: Jose Diogo Neves
Album art: Oskar Poll
Photo and Kickstarter video: Silver Tõnisson
Special thanks: Eesti Kultuurkapital, Clockwork stuudio, Hooandja, Folk Massidesse, Kulno Malva, Kristjan Priks, Silver Sepp, Peeter Priks, Aap Odres, Veli Rooger, Jose Diogo Neves, Silver Tõnisson, Oskar Poll, Otto-Georg Kirsi, Rasmus Maasen.