My name is Anastassia Psenitsnaja, I am a 24 years old mom, nurse, CrossFit trainer and an athlete. My sports career started in Narva, the city where I was born and lived for over 20 years. I started doing sprint canoeing when I was only 8 years old. In the next 14 years I managed to become the Estonian national champion 38 times, and came 10th in the World and European championships. For 7 consecutive years I was the Estonian best sprint canoer. When the time came and I had to find myself something new, I discovered CrossFit.
In 2017 I went to my first CrossFit class at Narva Baza gym and from that moment I became a huge fan of the sport. CrossFit is constantly varied functional training, which involves weightlifting, gymnastics, running, swimming and a host of other movements. The best thing about CrossFit is that you always push yourself to the limits, and your results purely depend on how hard you train, your willpower and character. In addition, CrossFit is a community which brings together people from different backgrounds, who become your best friends and supporters in the gym and beyond.
Now I am an athlete and a coach at Tallinn CrossFit. In 2018 I was able to get a first place at the international CrossFit competition in Riga. As I have been very competitive from the very first CrossFit training I was already dreaming about going to CrossFit Games. Furthermore, I wanted to help the sport to become more popular in Estonia, so that more people can try what a fun and effective training method CrossFit is.
 
From 2019 there are new rules introduced in competitive CrossFit. From now on every national champion has a right to represent his/her country at the CrossFit Games in USA. For the last two years in a row I have been the fittest female in Estonia and now I have a chance to make my dream come true and be the first Estonian female to wear the Estonian flag at the CrossFit Games in the USA.
The CrossFit Games will take place 29.08 -04.08.19 in Madison, Wisconsin, USA.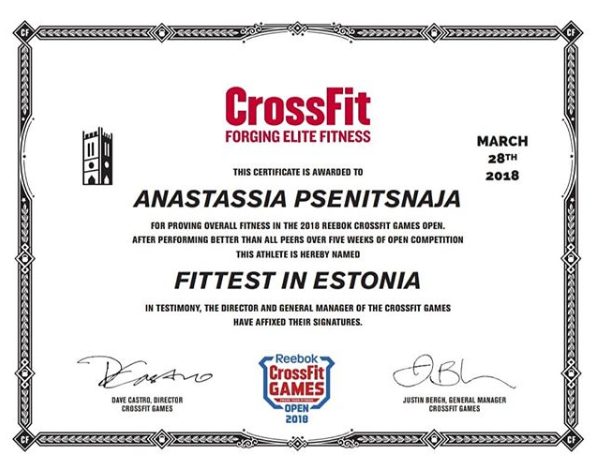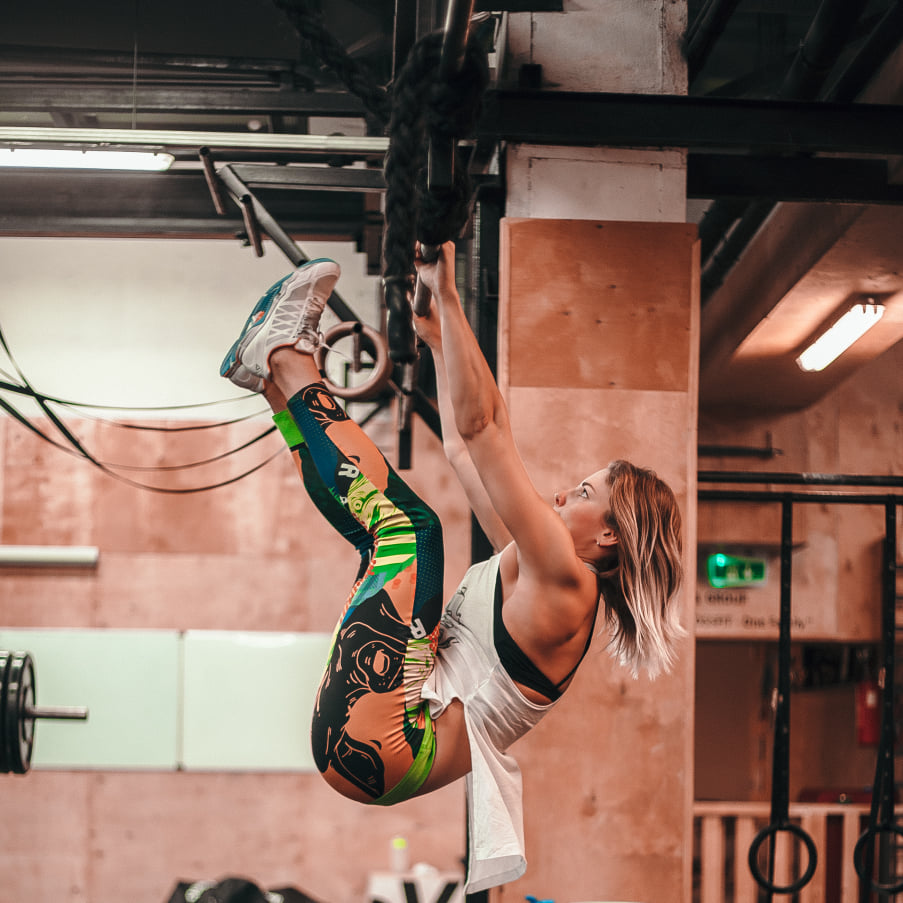 I hope this project helps me to cover my expenses that will bring me to the competition floor. Donated money will be used to pay for the flight tickets, local transport, living expenses and participation fees – total of at least 4500 EUR.
You will be able to use your gifts during 2019. Postcards from USA will be distributed as soon as I return back home from the trip.
My Instagram: https://www.instagram.com/anastassia_crossfit/?hl=ru
Tallinn CrossFit: http://tallinncrossfit.eu/et/
CrossFit Games: https://games.crossfit.com/games