On Silver Heels - The Comeback Story of the Estonian Women's National Ice Hockey team
The Estonian national women's ice hockey team and production company Vita Pictura teamed up to support the Estonian Women's national ice hockey team that will be officially representing Estonia at the World Championships and other international ice hockey tournaments.
Join us to become part of the new sports culture in Estonia, to refresh the way Ice Hockey is seen in our country and to make female players equally visible in sports. Your participation will make this project reality and the Estonian sport's history unique!
There are 2 main objectives of this project:
To support our team's practice games in Estonia and with the strongest teams of Latvia and Lithuania, and taking part in further championships.
To capture the historic moment for the Estonian national team and record their future games for the big screen.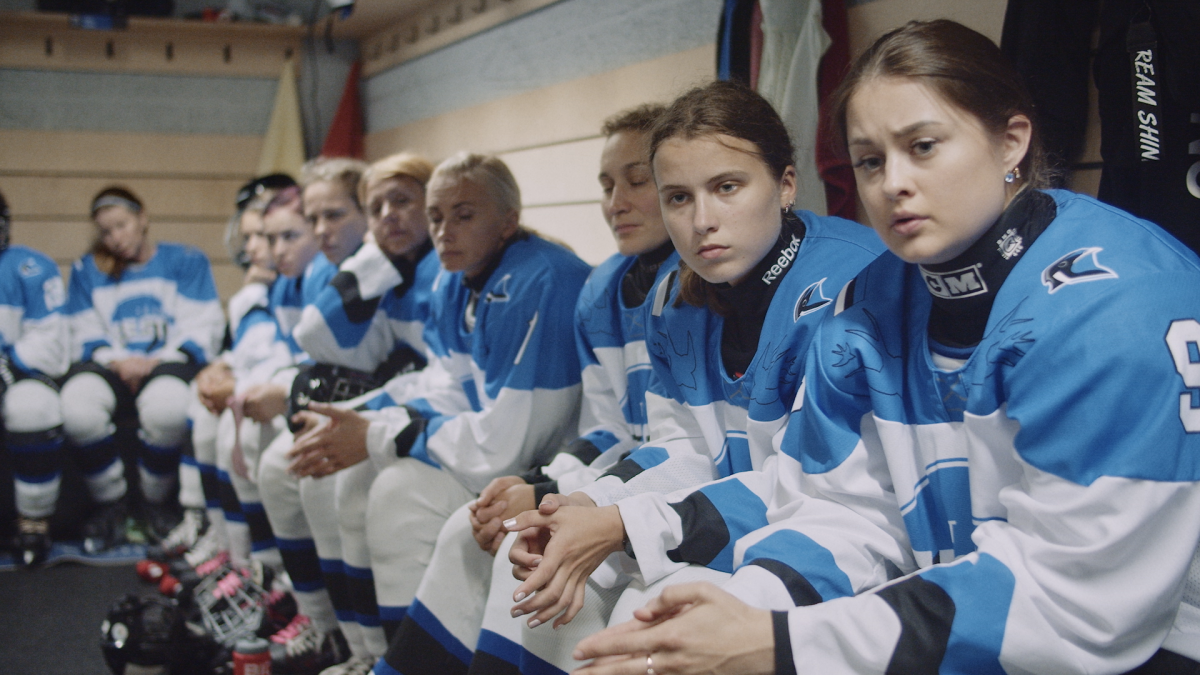 WHO ARE WE?
We are Estonian women with different cultural backgrounds and different ages, we come from different environments and social statuses but we all speak the same language - the language of hockey.
We met for the first time on 1.-2. August 2020 at the Škoda ice hockey hall. Around 30 of us came together from Tallinn, Tartu, Kohtla-Järve, Finland and Russia. We hope to organize similar events at least 3-4 times a year. We also hope to take part in the Optibet Baltic Hockey League where we'll have a chance to compete with the best Latvian and Lithuanian hockey clubs. Games in the Baltic League are very important indicators for us, helping to evaluate our team's strong and weak parts, and indicate what we need to work on, so we are 100% ready for the World Championships.
We are led by a team of professional and experienced coaches from Latvia and Finland. We believe that such preparation will help us become ready physically and mentally for the upcoming games, it will help our team to become more united, so we could give our maximum, and properly represent our country.
Vita Pictura is a video production company based in Tallinn. It specializes in producing original content and its heart lies in documentary filmmaking. This is a great opportunity to tell a story and produce the first film in history to cover the Estonian Women's ice hockey national team. The members for the film production include a team of Estonian and Finnish directors, producers and post-production professionals. 
ABOUT THE FILM
"On Silver Heels" is a story about a passionate group of women taking the matter into their own hands in an attempt to rebuild the national women's ice hockey team while overcoming social stereotypes and gender inequality. The name of the film, "On Silver Heels", has a dual meaning referring to high heels and hockey skates representing the core topics covered in the film. Run time of the film will be around 90 minutes. The film will be directed by Aleksey Siman, produced by Karolina Lahti, filmed by Aleksei Kulikov, edited by Georgius Misjura. Assisting the production team are Roman Pototski, Anastasia Zazhitskaya, Max Kazmirevski, Dmitri Morjakin and Aleksei Šarapanjuk. Read more about the production team and the film here.
 
WHY ARE WE DOING THIS?
National Women's Ice Hockey team: 
We know it's a huge responsibility to represent our country and we take it very seriously. Therefore it's crucial for us to have the proper preparation. We need to participate in training camps in order to develop and keep our skills on ice.
We promise to give our best as a team both physically and mentally and properly represent our country and be proud of our achievements. We are thankful from the bottom of our hearts if you have decided to come along for this journey together with us and found an opportunity to support our beginnings.
Vita Pictura:
This film is the main driver for gender equality in our society since women's sports are not represented as well as men's sports both in general and in Estonia. With this film we hope to give the inspiration and encouragement for the brave and talented players trying to achieve their dreams. Once the film is produced, it will be the driving force for getting the attention and support for the plight of women in the Estonian national sports. The best thing for any serious cinematographer is to make a meaningful documentary film that would capture important moments, especially the historic moments like this one. By supporting this project you are shaping and creating a culture in ice hockey gender equality and sports in general.
 
FINANCIAL GOALS
The 1st goal is to collect 9500 euros, of which 4750 euros for the training and the games for the team and 4750 goes for the film production.
The 2nd goal is to collect 14000 euros so an additional 4500 euros, of which 2250 euros for the training program and participation in the hockey camps of the team and 2250 euros go for the editing and post-production of the film.
The 3rd goal is to collect 18000 euros, so an additional 4000 euros of which 2000 euros for the training program and participation in the hockey camps of the team and 2000 euros goes for the editing and post-production of the film.
In case we only achieve our first goal of 9500 euro, we will be self-funding or finding the missing budget some other ways. In both cases, if we achieve only the first goal or first, second, and the third goal the documentary film will be made!
 
PLEDGES
Our pledges include unique opportunities for taking part in various filmmaking workshops, all conducted by professionals who produce videos and films as a business. In addition, we offer Vita Pictura's brand-new merchandise showing your support for the Estonian ice hockey, and also the one and only Eesti Hoki branded merchandise. Also a fun ice hockey team building event.
Detailed information about the filmmaking workshops HERE.
If you have any questions please reach out to us!
In english: Karolina Lahti / +37257704786 / karolina@vitapictura.ee
Olettehan meihin yhteydessä, jos teillä on kysyttävää!
Suomeksi: Karolina Lahti / +358413155680 / karolina@vitapictura.ee