Open the world through stories – let's bring innovative study method to Estonian children!
Internationally renowned entrepreneur, innovator and visionary Gunter Pauli has developed a study method, which combines together storytelling, scientific knowledge and learning through experience. This approach helps children to see the world as a holistic interconnected system, to realise how one thing is connected to another. Through this children will be able to face and solve complicated challenges, learn to use their creativity towards new clever solutions.
This method is good to use both at home and also in school systems more broadly and is already in practice in many schools in the United States, Europe, South America and Far East. China is using Gunter Pauli's stories and method in schools throughout the country. We would very much like to offer the same starting position and opportunity to Estonian children, to learn in a way that is truly natural, progressive and interesting.
Gunter Pauli conducted his first teaching through stories course in Estonia previous summer, which was attended by 120 teachers and parents. A follow up course is coming this summer. Many teachers have put the method to good use already, but even more are waiting for a chance to bring it to our children and to integrate it into the daily learning environment.
To really make this approach work in Estonia and make sure it reaches the Estonian children we need your help! We want to print the first 12 fable stories as books, so that the teachers can use them and children can start exploring the world through stories. Studies have shown that knowledge gained through a printed book helps our brain make deeper connections. Please help bring this educational innovation to life and support our children's future!
 
Please back our initiative!
We wish to bring the 12 children's fable books by Gunter Pauli to Estonian children by the beginning of the new school year and need your support to help cover the printing costs.
A grand thank you in advance! We will contact all the supporters through email once the project has been finished.
 
Gunter Pauli's fables:
Help learn and gain new information in the most natural way, while also providing a holistic worldview based on science
Help understand the interconnectedness of the whole world and all of life, people's role and responsibility in it, while also including children's part in it
Encourage and inspire children, their desire to create positive changes and find solutions to the challenges ahead
Expand children's imagination and ingenuity, to find solutions for more complex challenges
Increase empathy and sense of responsibility and encourage to simultaneously consider the needs of the people today and the well-being of generations to come
Teach to respect life and the value of biodiversity and to find solutions to support and amplify it
 
Gunter Pauli has written 365 children's fables to this day, we would like to bring the first 12 stories in the form of 12 books to Estonian children. These stories bring back to home and school mankind's oldest and most efficient way of learning and teaching - the art of telling stories. With corresponding tutoring they help bring new scientifically backed knowledge and understanding of connections between phenomenons, while encouraging to actively study, test and try various solutions.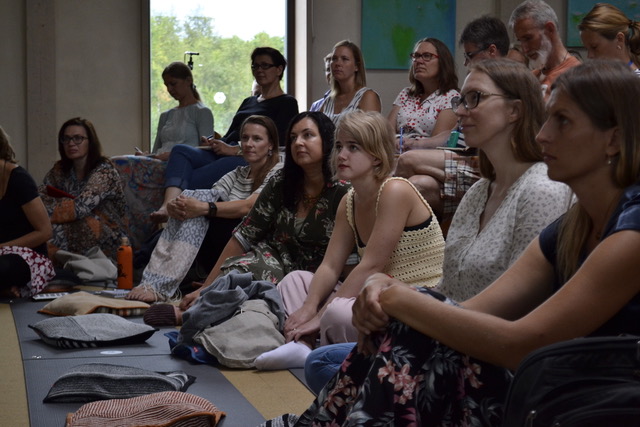 Why teach through storytelling?
Through stories we learn to perceive the world and make sense of it. Our brain assimilates new information through making connections. It is making connections that makes learning interesting, meaningful and inspiring. Stories are a great way for realising and sensing life's wholeness. Telling stories as a way of teaching goes back a long way as stories were already told in ancient caves by recording events through paintings. It was a way to pass on knowledge, experiences and values, which were vital to sustain life.
World's most powerful economic organisation OECD has been studying already for years, which kind of skills should people acquire to do better in life. There are three attributes, which are exactly the same for 2015 and 2020: solving complex problems, critical thinking and creativity.
The books and the stories help children sense the connections between various phenomenons and systems, to gain knowledge simultaneously on many various subjects and use imagination. Worldview and understanding how things work, that develops in such a way will provide an ability to see the connections and systems in the bigger picture and to solve complicated problems, synthesize new solutions, while developing the child's empathy, emotional intelligence and understanding the values which support life.
Gunter's fables talk about topics that children's books mostly keep quiet about – the society of the future, jobs of the future and the ever changing needs of a society. Children are clever and often understand the world even better than grown-ups. In this way bringing to life healthy curiosity and joy of exploration, while making it possible to connect what they have learned immediately with the present surrounding life. These stories do not give ready made answers, but encourage children to investigate, discover and try out. In this process children are participants, not passive observers, they are co creators and drivers. Through stories children discover how to grow mushrooms with the help of used coffee grounds, how to turn stone into paper or how the stripes on a zebra's back work as a natural conditioner.
This is a way of learning that is natural to children and actually to all humans. This is a way of learning that we wish we had is school. Now it is possible to bring it to our children.
 
Why publish books in modern digital times?
A book provides a great opportunity to have a time out and spend it with the child, in this way taking focus away from electronic devices and the virtual world. Reading greatly trains the brain and helps develop a child's skills in communication and concentration, this way helping the person to grow. In the end reading and learning is just fun.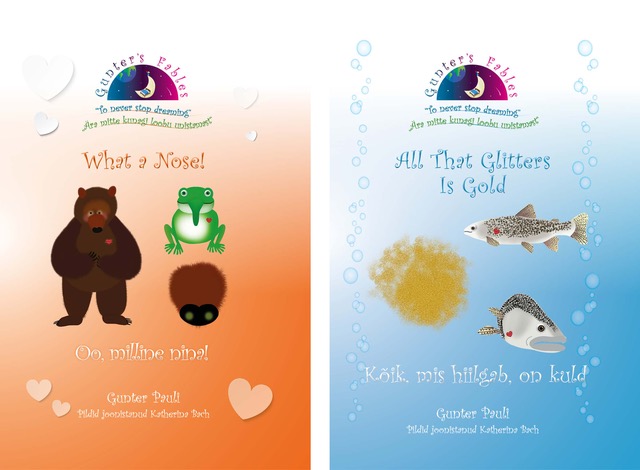 What are these 12 fables about?
Five kingdoms of biosphere (prokaryotes, protists, mushrooms, plants and animals)
Bacteria as the oldest form of life on Earth and the respect it deserves
The vital role of ticks in the ecosystem
Why we can not feed ducks and play with nature's balance
Special noses in the animal kingdom and sense of smell
Microplastics, fish and what we can change
Preserving food instead of throwing it away
Deconstructing things down to the core, talking about waste
Code of ethics, which varies through cultures
Flying apples - thinking outside the box
Becoming the strongest tree in the forest
 
Each book includes a story, instructions for tutoring and supportive themes to accompany. Sections: Did you know? Consider. DIY. Instructions for a teacher and a parent. Academic knowledge. Emotional intelligence. Art. Systems and drawing connections. Try it yourself. Create a muse.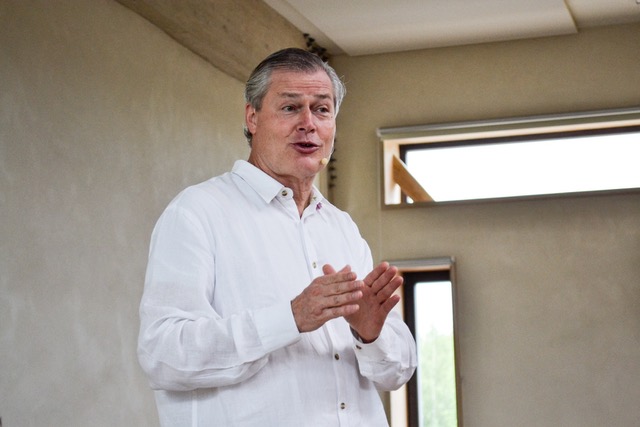 Who is the author of these books?
The books have been written by an entrepreneur, a visionary, an economic scientist and often referred to as Steve Jobs of sustainability Gunter Pauli (www.gunterpauli.com). Gunter Pauli has developed a way of teaching through storytelling, which brings together storytelling, use of scientific knowledge and encourages children to research, discover and test. It has been put to use in many schools in the United States, Europe, South America and Far East. China has applied Gunter Pauli´s teaching methods all over the country (https://www.thefableshop.com/).
Gunter Pauli is the founder of the innovative economic model 'blue economy' and author of the same titled book. Blue economy stands for a thorough and sustainable economic model inspired by nature, where there is no product waste and every outcome of every step in the value chain finds use in the next one.
 
Teaching through stories course
Gunter Pauli's first teachers course in Estonia was greeted with warmth last summer and we are happy to announce that another opportunity has become available to study the art of teaching through stories from the master itself, the course will take place between 2-4 of July 2020! We would like to welcome teachers, parents, education innovators, and everybody, who works with children and youth on a daily basis. https://sininemajandus.ee/programm
 
Our project has two goals:
First goal:
12 000 euros - we will print the first 12 children's stories as books by Gunter Pauli
Second goal:
16 000 - we will translate and prepare for print the next 12 stories by Gunter Pauli
 
This project is coordinated in cooperation by:
Foundation for Future Education, Lilleoru NGO, Gaia Academy, Tallinn University, OÜ Roheline Haridus, OÜ Sustinere, Lets Do It World, JCI GO Koda, Kompostiljon, Killerkott.